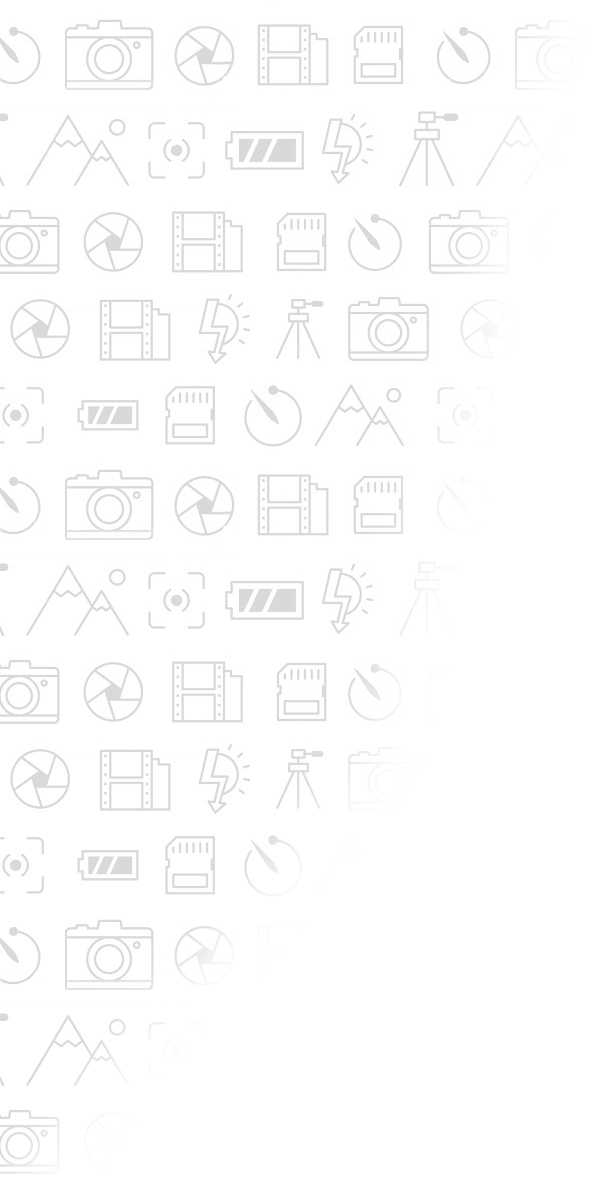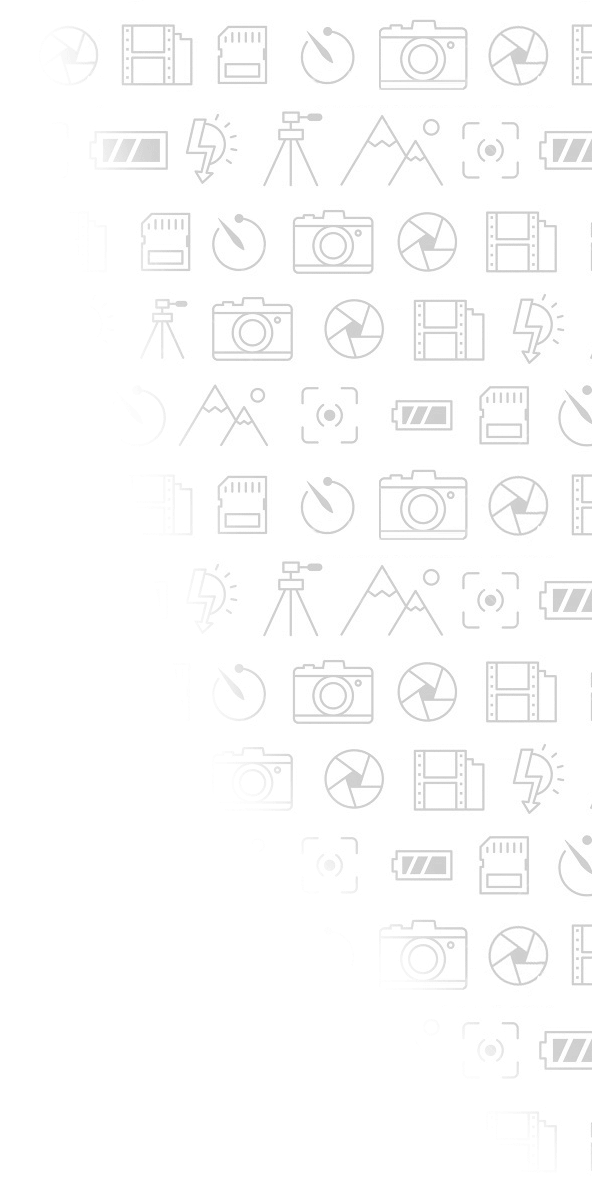 Image resizing
Image resizing is so frequent task that it's crucial to perform it quickly and effectively. You don't need expensive desktop software since everything required for the task is already installed on your computer. It is a web browser.
No free space on a hard drive? Need to resize image to put online? Simply drop your files to the online tool raw.pics.io and make smaller versions.
Image resizing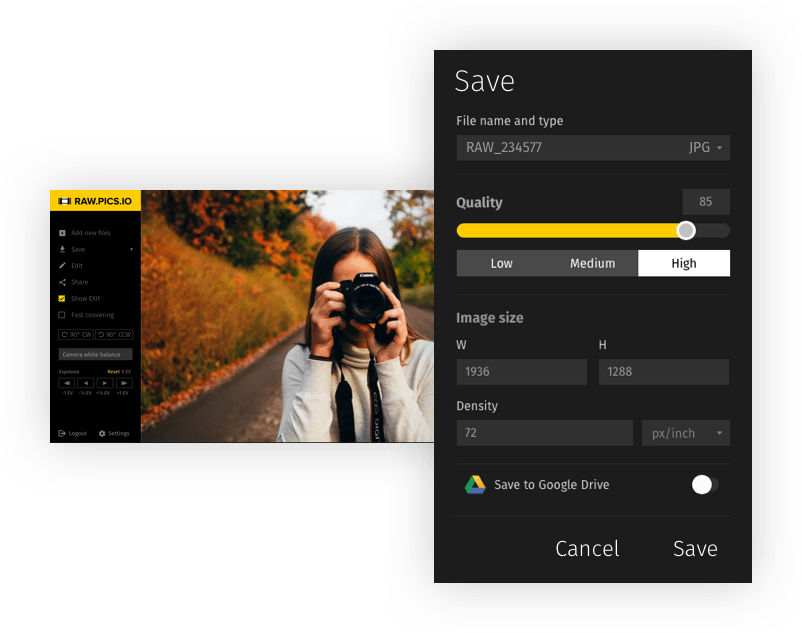 Without registration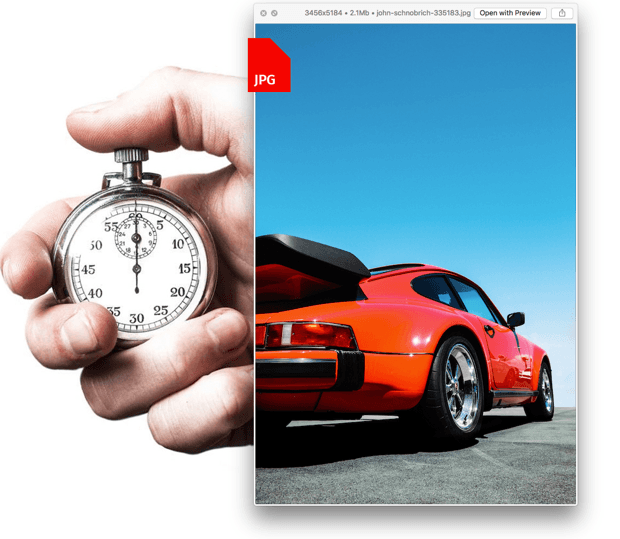 Without registration
Most of the tools you'll find on the Internet require a sign up. Free from registration services make resizing task overwhelming putting you on a journey through several web pages. Those usually have lots of ads there and there. The other alternative - desktop software - always requires installation. That takes time and extra effort. Raw.pics.io makes photo resizing a no-hassle task. Easy-peasy.
Batch processing
It would take a gazillion of time to resize images one by one. Unfortunately, that's all you can do using the software present on an average computer. Modern online tools are capable enough to process thousands of images in a snap.
Just drop few images to a browser, determine the size of the output file, JPG quality, and click OK. You will see smaller versions of your images in a download folder on your computer. If you unsure of where it is located, please, check your browser settings.
Batch processing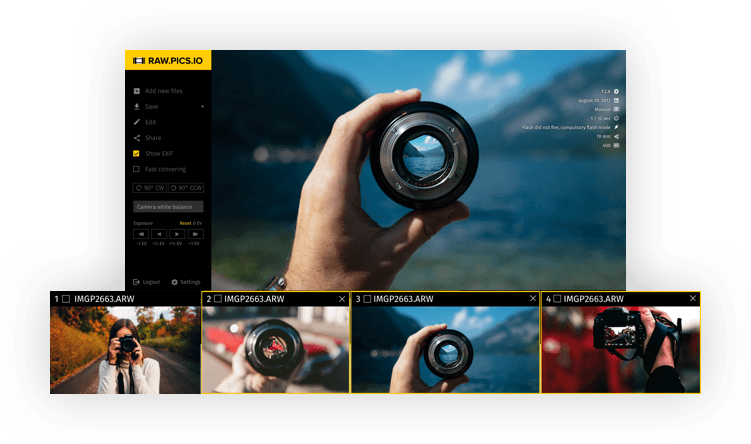 Supports all formats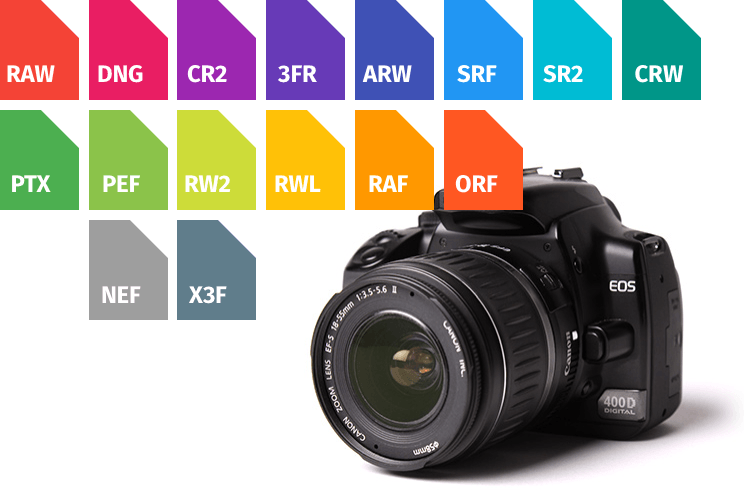 Supports all formats
JPG, CR2, NEF, RAW, PNG… Almost any image you have can be processed online. Raw.pics.io is raw converter and resizing tool in one. So you don't need to search for a dedicated conversion tool, everything is handled by the service.
And both JPG and RAW are free to convert and resize. Just drag'n'drop a number of images to a browser window, click "Save all", and set the size you need.
Want to resize your images?
How to batch resize images online using Raw.pics.io
Quick batch resizing of photos and other images (online tool).